Heaven At Our Wedding Freestanding Wooden Plaque Memorial Sign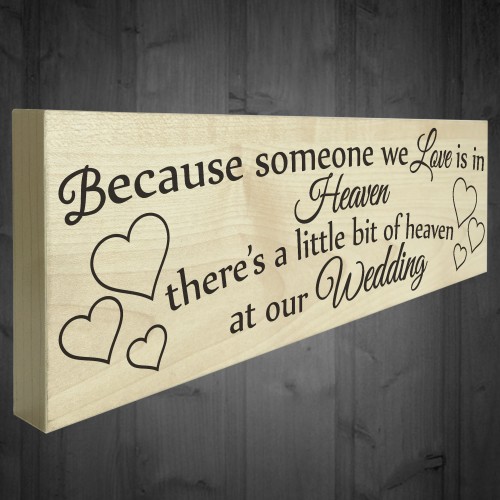 Give this gift with love and put a smile on your someones face every time they read it. Supplied ready to hang or to leave freestanding, a beautiful keepsake that will be treasured for years to come. Don't miss out and get yours today!
This plaque is designed with the words:
"Because Some We Love Is In Heaven
There Is A Little Bit Of Heaven At Our Wedding"
The plaque is made from FSC Certified wood, and the design is printed onto the wood. The wooden sign plaque is pre-painted and looks great in any room of the house.
Features:
Wooden Plaque Size: 300 x 100 mm x 18mm (approx)
Style: Rustic / Shabby Chic
Material: FSC Certified Ply Wood
Made in England