Funny Rude Birthday Card For Women Men Him Her 40th Card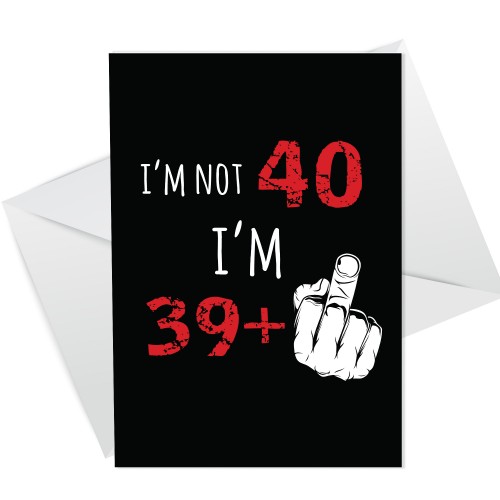 This A6 Card will be a great 40th birthday card! With a range of quirky quotes and funny messages to make the recipient laugh on the special occasion! Give this gift with love and put a smile on their face when they open it. This gorgeous card is a beautiful printed and can be keepsake that will be treasured for years to come.
This Card is printed with the words:
"I'M NOT 40
I'M 39 +"

We print to the highest of quality with our close attention to detail and precision! Ensuring that your item is of the best standard!