Funny Birthday Card For Men & Women Lockdown Design Novelty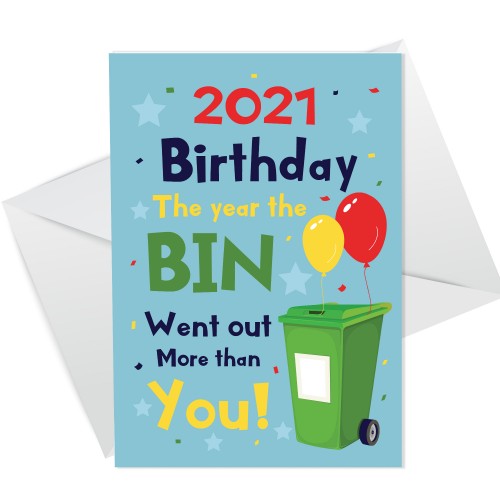 This A6 Card will be a great card for a friend or family member! Give this gift with love and put a smile on their face when they get this. This gorgeous card is a beautiful keepsake that will be treasured for years to come.
This Card is printed with the words:
"2021
Birthday
The year the
BIN
Went out
More than
You!"

This is made from A6 Card. The design is printed onto the card, paying close attention to fine details and finishing.