Funny Bar Signs And Plaques Novelty Gift For Home Bar Alcohol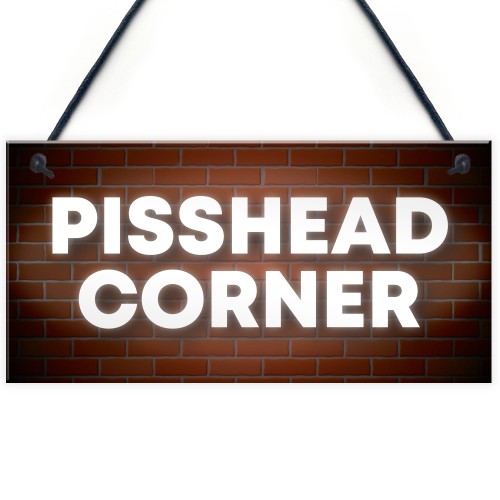 The ulitmate Bar sign and decor item to hang in your man cave or home bar, high quality printing to provide the best long lasting finish! A colourful / vibrant piece of decor that will stand out in your bar and is guaranteed to make everyone laugh! This gorgeous plaque makes an amazing Birthday or Christmas gift but is also a great gift anytime of the year. Supplied ready to hang, a beautiful keepsake that will be treasured for years to come.
This plaque is printed with the words:
"PISSHEAD
CORNER"

Please take care when sending us information. We will follow your style of writing, including Capital Letters, punctuation and spelling.