Dear Friend Poem Friendship Best Friend Home Gift Hanging Plaque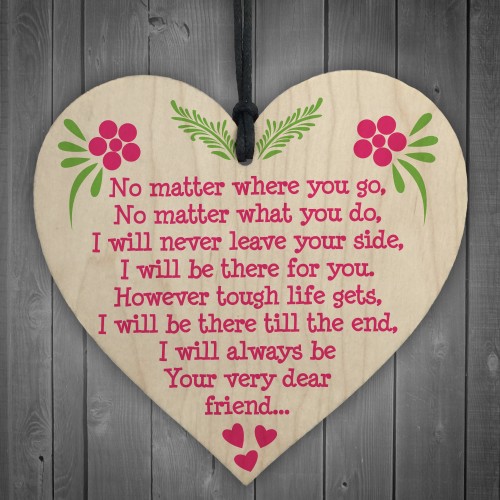 This is the perfect gift to any amazing friend, give them the reassurance that you will be there until the end and that you will do anything for your very dear friend! Perfect to hang on a wall, a kitchen or coat hook or even on the neck of a bottle. Sure to be loved by the lucky recipient.
The message on this heart reads:
"No matter where you go,
No matter what you do,
I will never leave your side,
I will be there for you.
However tough life gets,
I will be there till the end,
I will always be
Your very dear
friend...."

The sign is made from FSC Certified wood, and the design is permanently printed into the wood. The wooden heart is supplied with waxed cotton rope to allow easy hanging and looks great in any room of the house.