Teacher Gift Wooden Keyring TA Thank You Gift For Him Her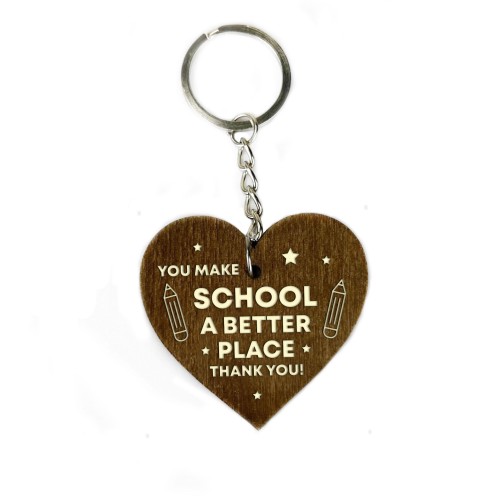 A gorgeous wooden engraved keyring in a dark brown wood colour with a lighter beige back! Beautifully engraved with quality and precision to provide the best quality finish! The perfect gift to give to your Teacher for his or her Birthday, or as a Thank you!
The message on the keyring reads:
"YOU MAKE
SCHOOL
A BETTER
PLACE
THANK YOU!"

The wooden keyring is made from FSC Certified Wood and the text / design is permanently engraved into the wood.