World's Best Brother Hanging Plaque Sign Gift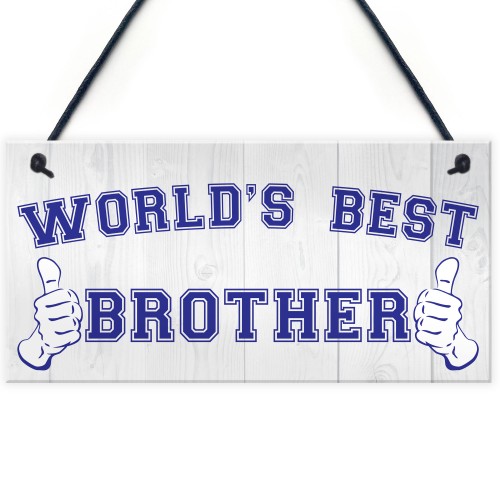 The perfect plaque to buy the the World's Best Brother. This Plaque has a meaningful message that will make a great Birthday or Christmas gift. The plaque would also make a great gift if your brother has really helped you and supported you through difficult times. Let him know how much he means to you...
This plaque is printed with the words:
WORLD'S BEST
BROTHER

The plaque is made from high grade PVC, is 5mm thick and will last for years to come. The design is printed onto the plaque, paying close attention to fine details and finishing. The sign plaque is supplied with rustic twine rope to allow easy hanging and looks great in any room of the house.
Features:
Plaque Size: 200 x 100 mm (approx)
Plaque Thickness: 5mm
Style: Contemporary
Material: High Grade PVC
Made in England