Valentines Gift Metal Wallet Card Anniversary Gift For Couple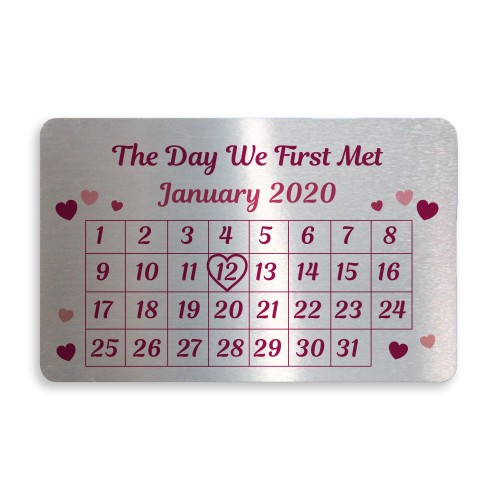 A beautifully printed metal wallet card with a personalised touch! A lovely keepsake and a quality alternative to just have a photo in your wallet! A beautiful way to remember the date you first met! The perfect valentines or anniversary gift and is a gorgeous, quality keepsake that will last for many years! Express your love through a beautiful keepsake today!
The message on this card reads:
"INSERT TEXT HERE"

Personalisation information:

After purchase, please send in your personalisation details.

We need:

Day / Month / Year
Please take care when sending us information. We will follow your style of writing, including Capital Letters, punctuation and spelling.

The business card sized metal card is made from high quality aluminium, and the design is permanently printed into the metal using the process of sublimation. The perfect size to fit inside any wallet and will last for years to come!