Yellow Gaming Print For Wall Door Boys Bedroom Decor Gamer Gifts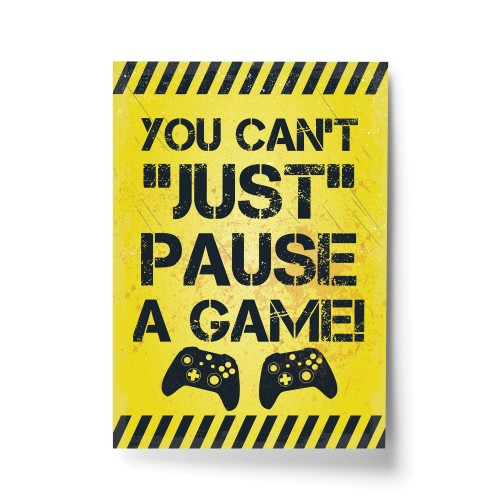 This A4 Print will look great hung in any part of the house, especially in a Boys Bedroom / Games Room / Man Cave. Give this gift with love to your Son / Dad / Uncle / Brother / xbox fans and put a smile on their face when they get this. Gamer Gift! Gamer Birthday Gift! Gaming Sign! Games Room Sign! Boys Bedroom Decor! Boys Bedroom Sign! This gorgeous print makes an amazing Birthday or Christmas gift but is also a great gift anytime of the year.
This Print is printed with the words:
"YOU CAN'T
JUST
PAUSE
A GAME!"

The plaque is made from A4 Card. The design is printed onto the card, paying close attention to fine details and finishing.