Yellow And Grey Nursery Prints Framed Girl Boy Bedroom Art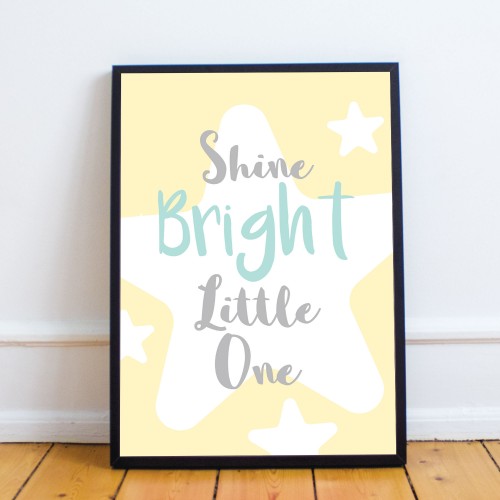 This Framed A4 Print will look great hung in any nursery or bedroom for your little one. Brighten up any room in your home with this lovely inspirational print. This gorgeous print makes an amazing Birthday or Christmas gift but is also a great gift anytime of the year. Supplied ready to hang / stand, a beautiful keepsake that will be treasured for years to come.
This Print is printed with the words:
"Shine
Bright
Little
One"
The plaque is made from A4 Card. The design is printed onto the card, paying close attention to fine details and finishing. The A4 print is supplied within the frame with a hanging hook and stand attached.