Chicken Coop Sign Welcome To The Hut Garden Sign Wall Sign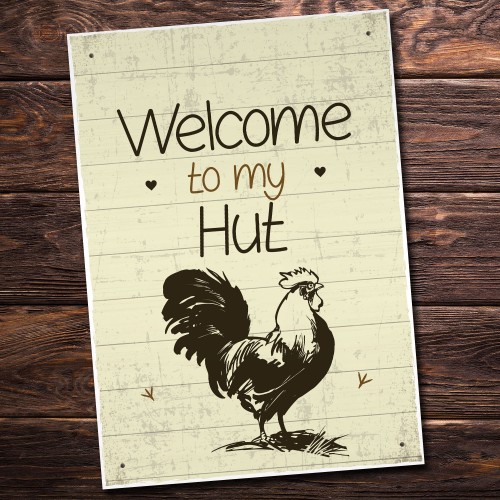 A lovely decor item to hang up on the door of your chicken coop / chicken run / hen house. This gorgeous print makes an amazing Birthday or Christmas gift but is also a great gift anytime of the year. A beautiful keepsake that will be treasured for years to come.
This Print is printed with the words:
"Welcome
To my
Hut"

The plaque is made from A4 Card. The design is printed onto the card, paying close attention to fine details and finishing.